BUILT by Levy
Transforming the future
BUILT by Levy – a multi-disciplined service solution that gives venues the advantage of experts under one umbrella to reimagine food and drink spaces.
We team up with some of the best sports and events venues. BUILT by Levy brings together expertise in every area necessary to craft the ultimate customer experience. Multi-disciplinary components include consultancy, project deployment, tech solutions, brand vision and development, design, build, data insight and analytics reporting.
From brand evolution to project deployment
We're always seeking excellence, not just for ourselves, but for our inspirational brands and clients – channelling this positive approach into everything we do.
Our talented team includes creatives, strategists, and digital extraordinaries. Whether it's implementing a new brand strategy, project managing a venture launch, or mapping consumer behaviours to improve user experience (UX), we're all working towards a bigger and better future for events.



Rak Kalidas, MD of BUILT by Levy
"Our clients have seen us as much more than just a caterer for many years. Understanding and improving the experience is what we do. Our consumer first strategies and game-changing experiences, maximise fan wants with commercial needs.
"By bringing these complementary components and expertise under the BUILT by Levy banner, we can now offer sports and entertainment venues the ability to work with a single partner which innovates in technology, design, brand, and user experience. Our aim is to deliver unforgettable experiences, with increased customer satisfaction, solving solutions utilising state-of-the-art data and insight."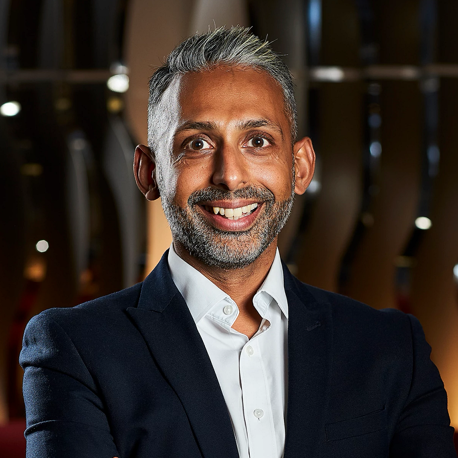 Leading by tech
We love new technology and innovative solutions here at Levy UK + Ireland. It's helped us become a market leader in hospitality, but we're not stopping there. 

Take a look at the European first-to-market frictionless customer experience for stadia, with Leicester City's King Power Stadium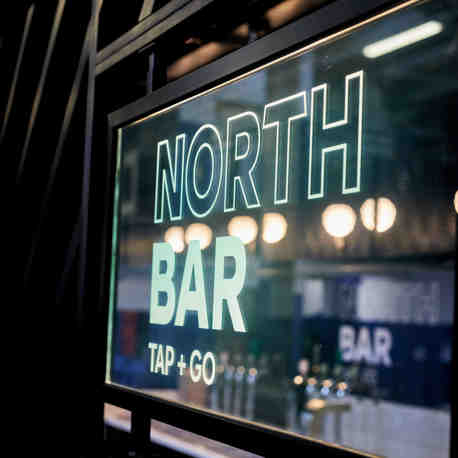 Game On!
Levy x Burnley
The collaboration saw the middle tier of Turf Moor's Jimmy McIlroy stand, redeveloped into a revolutionary new matchday experience.

Boasting a Super Box, which is an open-plan premium dining space, a pitch facing sports bar with street food stations, complete with table football and a state-of-the art Gaming Lounge.  



Self-Ordering at Turf Moor
Cutting the crowds
In addition to the Jimmy McIlroy Stand renovation, technology will be introduced throughout the concourses to improve the customer experience.

Self-order units will replace traditional bar service with supporters able to order from the terminals and collect from a dedicated collection point. This new technology allows fans to order and pay for their half-time refreshments upon entry, meaning a quicker service.  



Introducing Market Express
Levy x Amazon Just Walk Out x ExCeL London
Market Express is the first event space in the UK to introduce a Frictionless Checkout-Free Store.


With the introduction of Amazon's Just Walk Out technology, the guests food and beverage experience at ExCeL London has now reached new heights. Saying goodbye to queues and delays, as this innovative checkout-free store is designed to provide an effortless and speedy customer journey.



Introducing Aston Villia's tech trio
Evolving the Holte Stand concourse
Working with Aston Villa FC, BUILT by Levy introduced an exciting trio of technologies in the Holte End stand. Fans can now enjoy self-ordering, self-pouring, and innovative Frictionless technology, creating an enhanced fan experience.



Our Westview revamp
Transforming The Bridge
We developed the Westview with Chelsea FC. The transformation featured extended pre and post-match hours, with a revamped concourse that boasted more space and natural light, setting the stage for unforgettable moments.
We introduced two cutting-edge 360-degree bars, ensuring speedy service even during peak times. Plus, our new food hall was a haven for foodies, offering an expanded menu of top-notch delights.
Packed with digital innovations, it was designed to keep the service flowing, minimise queues, and guarantee a premium experience for all Chelsea FC fans.



Street food treats at the theatre
KEL x National Theatre
Situated beside The Understudy, the National Theatre's picturesque riverside craft bar offering both indoor and outdoor seating, you'll discover our year-round kitchen. Our street food partner, KERB, has curated a diverse array of local independent street food vendors.
Fresh from a 2023 renovation, The Understudy proudly hosts an eclectic lineup of traders. Bad Boy's Pizza Soc, celebrated for their delectable square-shaped Pepperoni alla Vodka Sicilian Pie, a true winner that secured the title of 'National Pizza of the Year' at the 2022 National Pizza Awards.
In addition, Mumbai Mix stands out with its delectable vegetarian Indian thalis and an array of mouthwatering snacks. And for those who crave a thrilling spice experience, Lucky's Hot Chicken awaits with its famously fiery Nashville-style offerings.



Introducing self-order units to Cardiff FC
Blue Bird fans take flight
To enhance the match day experience at Cardiff FC we introduced a game-changing upgrade. Saying goodbye to long queues and hello to seamless convenience!
In addition to the traditional bar service, fans now have an additional 13 till counter points and 19 self-order units, increasing the number of order positions by over 50% and allowing visitors to conveniently order and pick up their refreshments from three collection points for faster match day service time.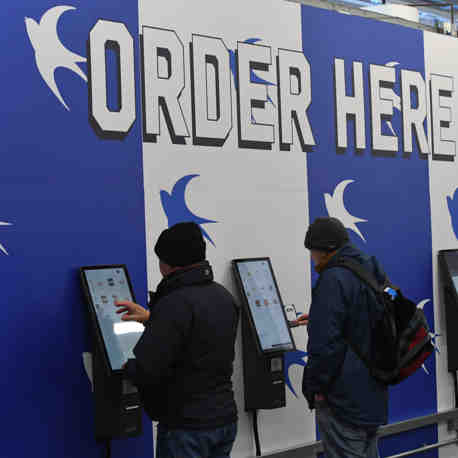 Introducing self-order units to OVO SEC
Self-Ordering SEC
Launching on the second level, the self-order kiosks have transformed the bar service, allowing OVO SEC's guests to order and collect drinks from the terminals at six collection points, with the added convenience of reordering a second round for later in the evening.

This innovative technology is the result of our ongoing collaborations with the SEC and Levy UK+I, following the successful introduction of a reusable cup scheme earlier this year, which has significantly reduced single-use plastic at the venue, saving approximately two million cups per year.



Transforming Newbury Racecourse Berkshire Stand
Evolving event spaces
The complete transformation of Newbury Racecourse's Berkshire Stand showcases a remarkable evolution, offering tiered experiences within a single space that caters to a diverse range of attendees, from esteemed members and suite holders to general admission racegoers.



What could we do for you?
Get in touch with our integrated BUILT team to see how we could take your business to new heights.