Lead Development Chef
Leanne Turk
As Lead Development Chef of our parent company Compass Group, and co-chair of our Women in Food programme, Leanne has always set her sights high and got stuck into all areas of the food industry.
Beginning life at her parent's pub, Leanne went on to work at (now closed) Gordon Ramsay's 3-AA Rosette Boxwood Cafe at the London Berkeley Hotel, soon after completing her chefs' career course at Westminster Kingsway College.
After many impressive career moves, Leanne began working for Compass Group's educational sector, Chartwells – soon becoming their lead development chef for primary and secondary schools nationwide. Finally, she moved into her current role, overseeing development across all sectors at Compass, including ours here at Levy UK + Ireland.
Leanne is very much at the heart of innovation for our business. Not only is she aiming to build an inclusive culture for women in and out of the kitchen, she's one of our sustainability frontrunners – working to develop plant-forward recipes with our Net Zero goal in mind.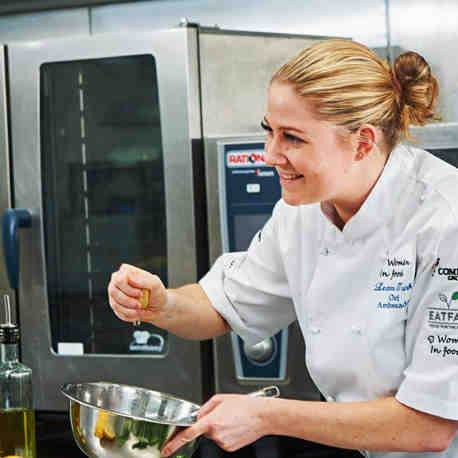 Harlequins Head Chef
Fern Mansfield
After learning the ropes and climbing the ladder in the world of restaurants and private member clubs in London I was looking for a new challenge – Levy offered me that and more in 2019. 
I joined Harlequins in November 2021 and became their first female Head Chef in 2022. This was pretty special and up there with a career high for me – I remember getting the call whilst holidaying in Athens and doing a happy dance at the temple of Zeus!
Working for Levy means I have access to a vast network of chefs, all of which are very generous with their time and share best practice. These chefs and our super approachable senior chef management team really helped me get to grips with my first stadium Head Chef role. I'm also part of the inspirational Women In Food network, which I love, the camaraderie is second to none.
Working for a company with Net Zero high on their agenda is incredibly important to me. I'm extremely passionate about sustainable consumption and the work we're doing on plant-based menus, eradicating food waste and the reduction of CO₂ emissions is incredible.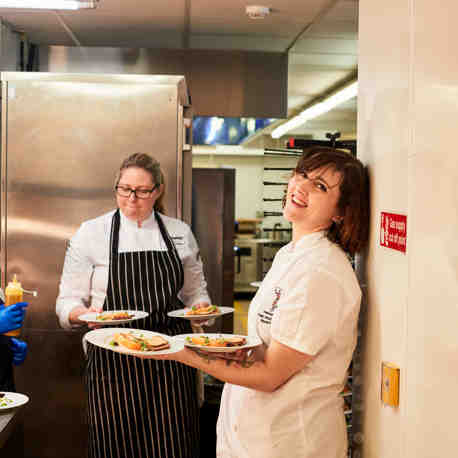 Sous Chef
Katarzyna Domienik
I first joined Levy 9 years ago where I started as a kitchen assistant in the O2. From this I realised I wanted to train as a professional chef so I went to college where I gained the necessary qualifications to become a professional chef. I also took part in multiple culinary competitions and spent hundreds of hours in the kitchen improving and perfecting my skills.
Currently, I work at the ExCeL Exhibition Centre as a Sous Chef. I enjoy every single aspect of my job. I love putting my personal touch on creating delicious dishes, solving emergency problems on busy days and organising jobs to deliver smooth service.
Being part of Levy is a great pleasure especially because it is a place where teamwork is valued very highly. Everyone has one goal - to deliver perfect service and make customers happy and satisfied. We all help and support each other to excel in reaching this aim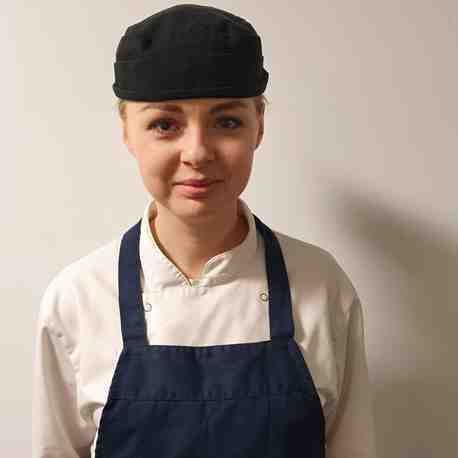 Get in touch
We love what we do and are always around to talk, whether that's about new business opportunities or dishing the details about our latest job roles. 
Drop us a line in the form below and we'll be back in touch. We'll also make sure to manage your data in-line with our  privacy policy.