Dining with the stars
With a total of 3,400 guests in The O2, the catering experience has to be first class whilst being delivered at speed and scale.
With 350 waiters serving, no guest was ever left wanting, with table service that kept everyone happy and well looked after all evening. A total of 3,894 bottles of beer were drunk and 978 bottles of fizz served…though we can't guarantee there wasn't the odd occasional celebratory spraying of champers to commemorate a well-deserved award win!
The food preparation was carried out by 50 chefs crafting a delicious and elegant menu of seasonal British produce, using our knowledge of menu design to deliver a BRIT Awards dinner that was as mindful to the environment as it was our guests.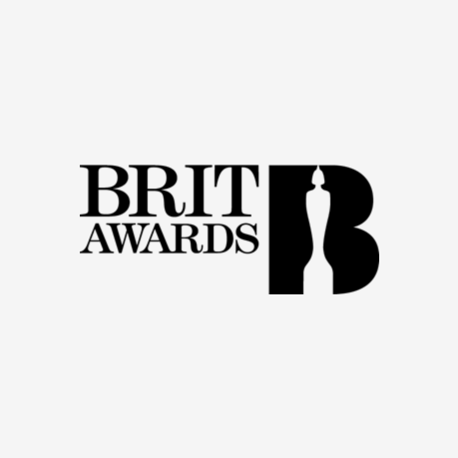 Sustainable focus
With food waste being cited as the third largest cause of global warming, we made use of every element of an ingredient, whether that was the carrot peelings being used to make our delicious jus, frying our cauliflower leaves to create a tasty garnish, and our free range British chicken being used comprehensively with the skin in the crumb and shavings, the thighs in our dumplings, with the drumsticks and wings being part of the food offers within The O2 concourses.
Responsible menu architecture can bring some incredibly tasty results – and our stars certainly enjoyed the creative menu on the night.
The considerate approach extended beyond the menu, with the Lead Chefs wearing recycled chef jackets, each made from 22 plastic bottles using sustainable production methods.
Re-usable souvenir Stack Cups were also used within the O2 where possible to reduce plastic waste by giving guests an easy stacking system that eliminates the need for plastic carriers, whilst being 100% recyclable. Any Stack Cups that were left behind were then donated to BRITs charities.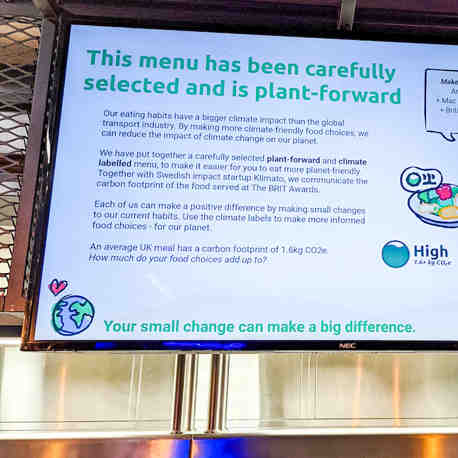 Get in touch
We love what we do and are always around to talk, whether that's about new business opportunities or dishing the details about our latest job roles. 
Drop us a line in the form below and we'll be back in touch. We'll also make sure to manage your data in-line with our  privacy policy.